SUNFLARE™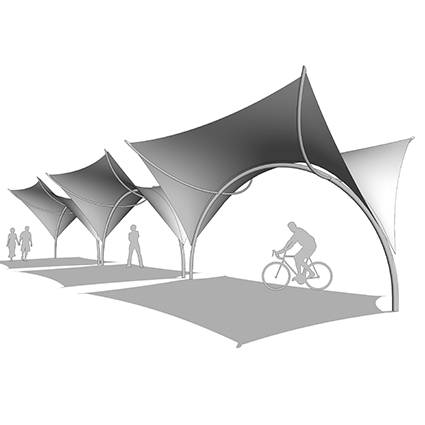 SUNFLARE™ is a Shade Sculpture inspired by, and especially compatible with, SUNAMI®. It excels as an entryway or covered walkway feature.

Units group well to create larger compositions and afford a functional and elegant transition from vertical to horizontal sun protection.

Stainless Steel or Extra Strength frames, an LED lighting package, and our DRAWSCREW™ tensioning device are all optional upgrades.